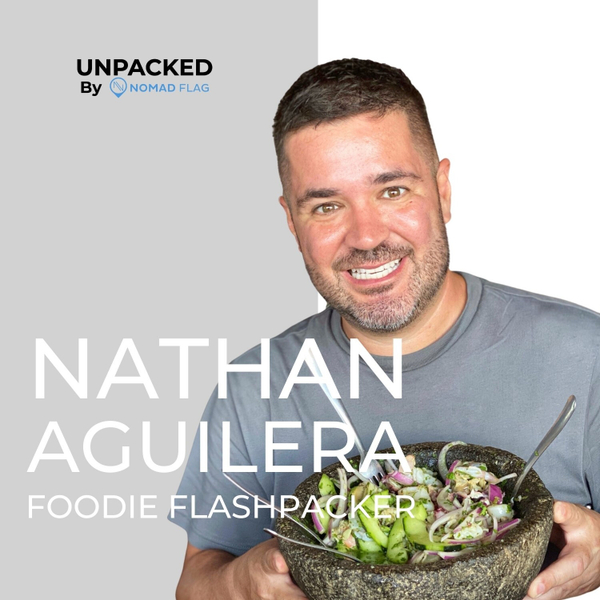 Meet Nathan Aguilera, a flashpacker, foodie, photographer, and travel blogger. Nathan runs the very popular Foodie Flashpacker website that helps people all over the world find great restaurants and discover new dishes. In this episode, we chat about how the pandemic has affected travel blogs, Nathan's favorite cuisines, how he makes money from his blog, what influencers get paid, how he simplified his business, and the pros and cons of monetizing a blog with ads.
Click here for Full show notes
Links & Resources
Places mentioned:
Nathan's Top 3 Bulgarian dishes:
Tarator - Bulgarian Cold Cucumber Soup
Shopska salad
Bulgarian Banitsa
Other Links:
Unpacked Travel Podcast - Travel Entrepreneurs
A podcast about travel entrepreneurs - Interviews with people that run interesting businesses in the world of travel. Advice on travel entrepreneurship. Stories about creating a sustainable business from travel.